1/200 Aircraft models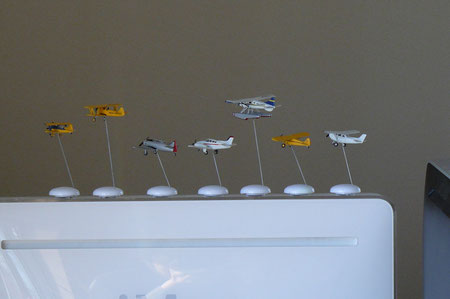 ウイングスパン約5センチほどの、1/200スケールの小さな飛行機モデル達です。
白いのは、私のiMACのディスプレーの背面です。
さながら、デスクトップモデルならぬ、ディスプレートップモデル
といったところでしょうか。
拙いモデリングですが、なかなか可愛い愛機たちです。
These are hand made small & cute models in 1/200 scale.
They have around 50mm wing span.
White thing below these guys is my PC display.
So, I would like to name these guys " display top models" 
I am not a good modeler but these guys are my precious.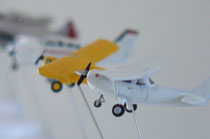 一機増えるごとに楽しくなってきます。
それぞれの機体に、個性があって、模型でどうやって作るか、どう表現するか、考えるのが悩ましくも楽しいひと時
One by one model I am feeling more joyful time than the last time. 
Every model has special character and it is difficult to fabricate on small model but it is joyful puzzles for me.