Welcome to "Spirit of Flyingtak1".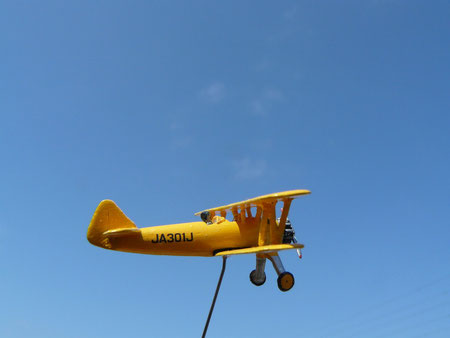 ようこそ Spirit of Flyingtak1 ホームページへ。
飛行機と工作好きの おじさんの趣味のページです。
1/200サイズの小さな飛行機モデルを作って楽しんでいます。
バルサ材を中心に、つま楊枝や、割り箸などで出来ています。
きっかけは、X−Planeでのフライトのマスコットとして、
1/200の旅客機プラモを作ったら、模型づくりが面白くなって、
同じ縮尺でセスナを並べたくなって、ほうぼう探しても見つからないので、
家にあった材料で、自作したのが、この道楽の始まりです。   
正確さより、楽しさ、可愛さを大切にしています。
へたくそ模型づくりですが、笑って見てやってください。
ご意見、ご指導などいただけますと、今後の励みになります。
                    Flyingtak1 フライングたくわん
Welcome to my web page " Spirit of Flyingtak1".
This is a hobby site of one old boy who loves aircraft and handicraft.
I am enjoying making 1/200 scale small aircraft models.
These are made from mainly balsa wood and tooth-pic or chopsticks. etc.
I started this hobby from one plastic model of 1/200 scale air liner as a desktop mascot when I have X-Plane flight. I enjoyed the model making.
I've been searching same scale cessna 172 model, but it's not available from scale model market. So finally I made it by own hands with materials at hand.
My goal image is not accuracy,  I am aiming cute models and my joy.
As you can see I am not a great modeler. Please take a look my works.
I am happy if you enjoyed. and if you give me some advices or comments.
It will be a "super fuel" for my next flight.
English captions are under construction.
Sorry for your inconvenience.   
thank you                                    
                                                                                        Flyingtak1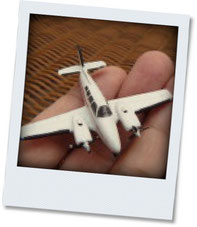 これくらいのサイズです。
About this small size. 
                                                                     1/1ひこうき写真もどうぞ
                                                   Enjoy real scale aircraft photos,too.